Cara Dune from the Mandalorian Costume T-Shirt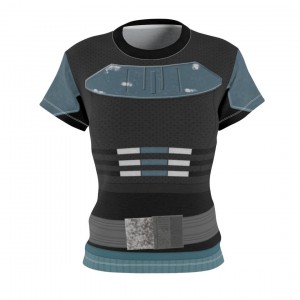 There are plenty of Mando shirts, but what about a costume shirt of the badass ex-Shock Trooper Cara Dune? Dress up like the strong heroic character with this all-over print costume t-shirt.
This is a cut-and-sew all-over print shirt. Unlike other sublimation printing, which prints directly on a garment, this top won't print with strange white artifacts hidden inside wrinkles. The print emulates the armor and belt worn by Cara Dune as she appears in the first season of the Mandalorian.